What is CROWDSOURCING?
In June of 2006, Jeff Howe first coined the term "crowdsourcing", mentioning how tasks that would previously have been outsourced were now being performed by crowd outsourcing, or "crowdsourcing."
A new feature we have allows an attendee to ask questions to the presenter during a session or outside of an event. This would replace having a floating microphone or a line for questions to the podium. The flexibility offered to the conference manager is valuable, allowing the panel or speaker to select the questions he or she wants to answer. Another benefit is you can review questions from the audience and can elect to follow up with additional materials after the conference.  This can be put into a mobile app or website.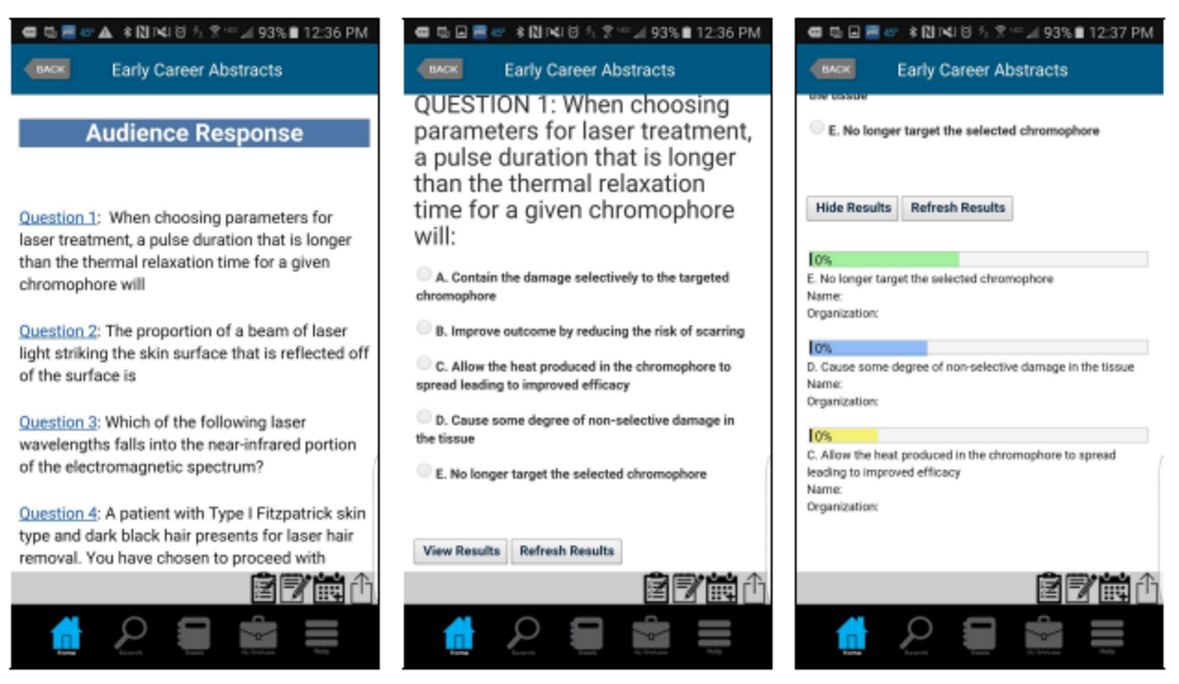 Crowdsourcing is easy for attendees. They simply navigate to the appropriate session via the mobile app then click on the survey icon. (Screenshot A) Then they provide their name, enter their question and click Submit.
How can we make your life easier? Click here to schedule a demo today. Our process starts with learning more about you. Or call us at 847-512-4412