St. Paul of the Cross Catholic Church
Mobile App Download Instructions
Please select one of the following mobile device types to download the mobile app.


| | |
| --- | --- |
| iPhone/iPad | Android |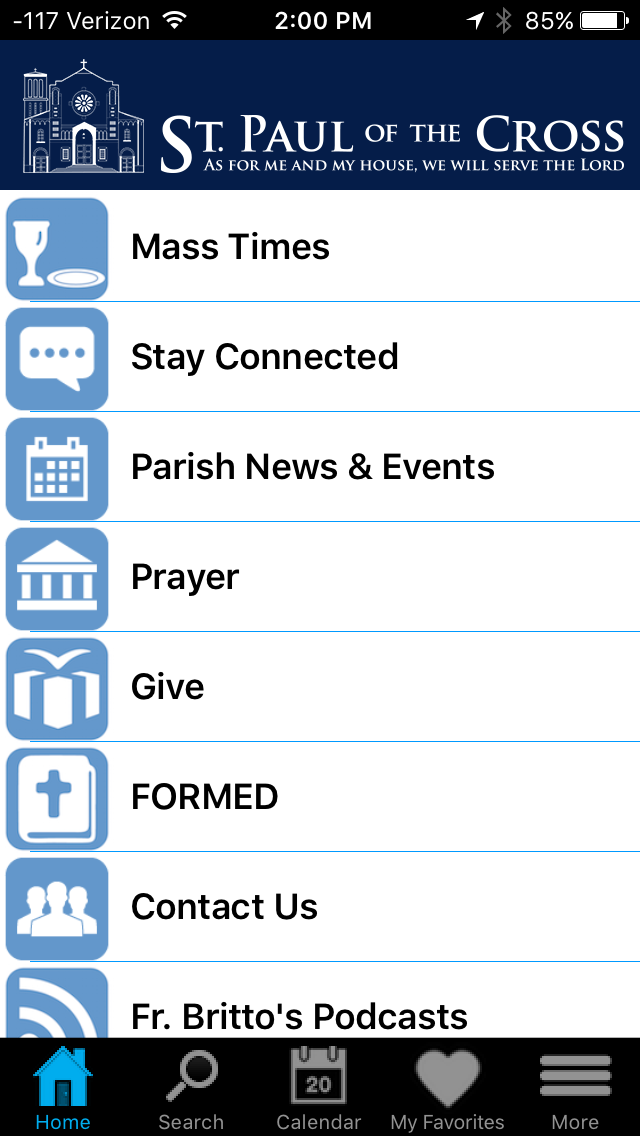 Instructions for Using the App
Notes: On the first use it may take a few more seconds to load all the meeting information.
Once the app starts it will display a "splash screen" with the SPC logo on it. Then you will be presented with a screen that looks similar to the image on the right. From here you can view information on programs, organized by day or title, see speaker information and get general information under "Information".
Special Functions
Notes
You have the option of taking notes right from your iPad or iPhone. You may do this even without a network connection. Inside selected information categories you will find a "notes" icon in the lower right corner. When you tap on this icon, a note pad will open up and you can begin typing your notes. When you are finished you should save your notes. You may edit them at any time. If you want to export your notes you may do so from the main screen under the "Settings" icon. From there choose "Email All Notes", and you will be able to email them to yourself or someone else.
Support
If you have any questions about the Mobile App, please contact us at
This email address is being protected from spambots. You need JavaScript enabled to view it.
or by phone 847-512-4412